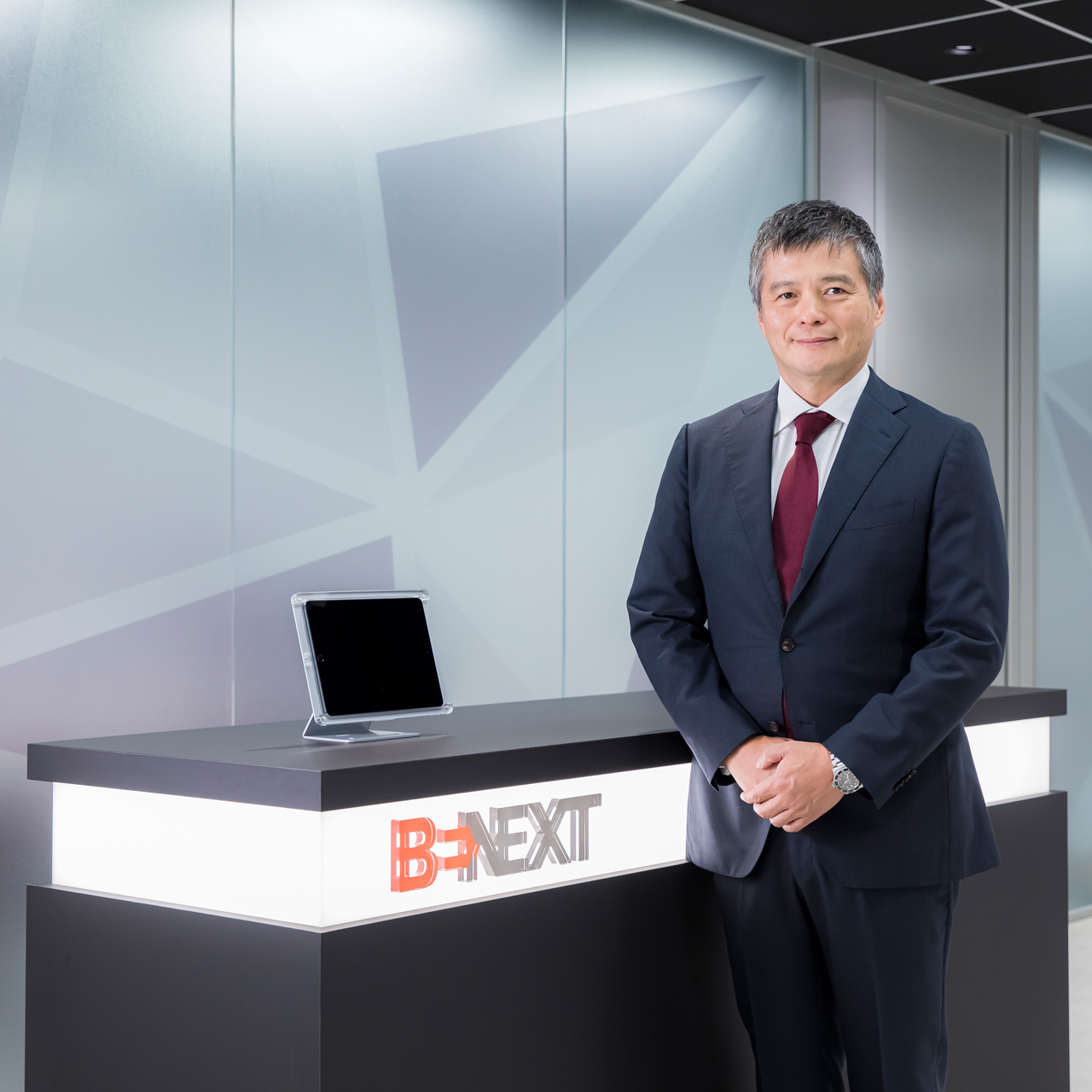 I would like to first express my appreciation to all shareholders and investors for your continuing support and understanding.
The Group has changed to a holding company structure and adopted a new name, BeNEXT Group Inc., as of January 1, 2020 in order to pursue further growth.
"BeNEXT" evokes the Group's commitment to the challenge of further progress and accelerating growth. Our major affiliates in Japan have also been given new names that begin with "BeNEXT." The business of Trust Tech is now being carried out by BeNEXT Technologies.
The BeNEXT Group respects individuality and its employees are full of ambition. Our mission for them is to take on the next challenge and continually create opportunities for doing so.
With ways of thinking about employment and values related to work styles diversifying, our role at the BeNEXT Group is to create opportunities for the next challenge out of a variety of job and work style possibilities and to enhance the diverse potential of individuals while focusing on the specific goals, ambitions and aspirations of each employee.
Our vision at the BeNEXT Group, which we are working to realize through these initiatives, is a society driven by innovation where each person pursues a career in their own way.
In the world today, with technological innovation greatly changing the way we live and the structure of industry changing unceasingly as well, every company around the globe is constantly faced with the challenge of securing qualified personnel. Demand for personnel services going forward will continue to grow and diversify globally. This is a major opportunity for the BeNEXT Group as we start on this new voyage, and we intend to do our utmost to further meet the expectations of all stakeholders.
Thank you once again for your continuing understanding and encouragement.
Yutaka Nishida
President and Representative Director