Message from the President
Being an Indispensable
Partner in the Next Phase
of Social Progress
Shigeharu Kimura
President and Representative Director,
BeNEXT Solutions Inc.
The world today is changing at dizzying speed. It now takes less and less time for products and services to become commonplace. Television took 30 years, the Internet took 20 years, smartphones took 10 years, and cashless payments have taken just 5 years to change the world.
The automotive industry is one of the industries undergoing transformation, and today it has evolved beyond just manufacturing vehicles. Leveraging the value derived from the automotive experience to create a society of mobility, this industry has become a business encompassing the environment connecting vehicles, devices that connect to vehicles, and support for the social infrastructure. Various companies across different domains are utilizing big data and artificial intelligence (AI). In every case, software development engineers are working in the background, playing an important and indispensable role in supporting development within all kinds of companies.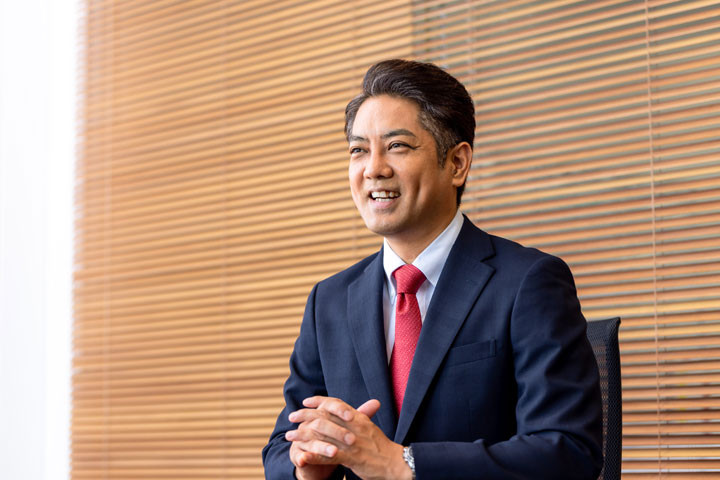 Reflecting our history and experience, we have engineers who can support an extremely wide range of development. This includes business systems for corporations and government, as well as infrastructure development, operation, and maintenance. Our engineers have expertise in domains that are crucial to future growth, such as the development of embedded controls and apps related to Internet of things (IoT) devices. As a BeNEXT Group company, we provide a broad range of unique software services, which is how we realize our mission to contribute to society.
Career development for engineers today is also changing, as engineers strive to improve their skills across diverse domains, with the boundaries between these domains becoming much less distinct. We are expanding our training system for people who are starting their careers fresh from university and with no experience. We will continue to create opportunities for each individual to take the next step forward, always staying true to our principles and values.
We leverage our multi-talented engineers to help our corporate clients develop and implement projects during a time of rapid technology innovation. Our basic stance is to squarely tackle issues and develop solutions with the end user in mind. We help move our clients into the future by working with them on their next solutions to achieve a cycle of growth.